Events
UB Workshop: Georeferencing old maps – Practices and uses for research and education
This workshop, provided by the Utrecht University Library, will show you how to georeference digitized maps and how you can (re-)use them in your own research or education. We welcome all interested staff, students, and external parties, including those from other archives, to join this workshop.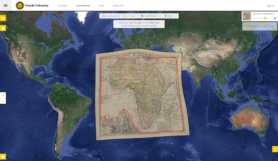 Georeferencing means comparing old with recent maps by digitally positioning a scan of an old map over a modern reference map. In doing so, the library makes the scanned maps more geographically accessible. In addition, the maps will become more (re)usable, especially for education and research.
For the last ten years, the Utrecht University Library has been georeferencing parts of its collection of maps, with interesting results not only for geosciences, but also for the fields of languages, cultures, and history. Humanities projects that have used georeferencing applications include: Utrecht in perspectief and various Time Machine projects, like the ones in Amsterdam and Utrecht.
During this workshop, which will take place at the Special Collections department of the library, curator Marco van Egmond, will demonstrate a number of beautiful applications and possibilities of georeferencing. He will also showcase the scientific value of georeferenced maps for research and education, followed by a hands-on session. The hosts conclude the session by giving participants a brief tour of the historic map collections.
Level & preparation
No previous experience or knowledge is required to participate in this workshop. Please bring your own laptop.
DCU compensation
If you are a teacher at the Faculty of Humanities, the CDH will automatically settle a DCU compensation of 3 hours with your department after completion, which equals 0,14 DCUs.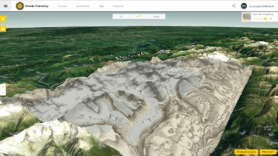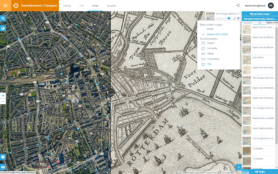 ---
To secure your spot, we encourage you to register as soon as possible. Registrations will be processed on a first-come, first-served basis. In the event that you are unable to attend the workshop, we kindly request that you cancel your registration by sending an email to CDH@uu.nl. This will allow us to offer the vacant spot to another interested participant. Thank you for your cooperation.