News
Big discount on Transkribus services through CDH subscription
Transkribus is a comprehensive solution for the digitization, AI-powered text recognition, transcription and searching of historical documents. As a staff member of the Faculty of Humanities you can now use this platform at a very reduced rate.
The Centre for Digital Humanities has purchased a READ-COOP subscription, so that all staff of the Faculty of Humanities at Utrecht University can use the Transkribus services with a substantial discount. READ-COOP specializes in text recognition of handwritten and printed documents and provides the "Transkribus" editor for transcription and text recognition. You can use this platform from any place and in any language.
About Transkribus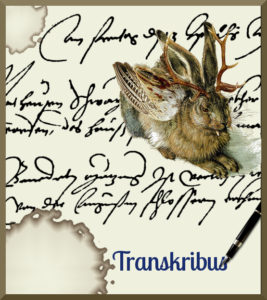 The Transkribus platform is developed to train your own AI text recognition models. You can train specific text recognition models that are capable of recognizing millions of handwritten, typewritten or printed documents. The tool is able to recognize layout, structure and text and can transcribe any kind of writing. You can search your documents with advanced search options such as the keyword spotting tool. You can also work together on documents and organize them in collections.
Transkribus is used in research, by archives and libraries, genealogy and citizen science, business, education and science. For inspiration, take a look at some projects that were realized with Transkribus.
How to use Transkribus (and the CDH discount)
Read more about how you can use the discounted credits in this manual.