Events
UB & CDH Workshop: Transkribus and Optical Character Recognition
During this entry level demo-workshop the Digital Humanities support team at the University Library will demonstrate and teach how to use Optical Character Recognition software and Transkribus on example texts or material from your own research.
Thanks to improvements in AI, printed and handwritten texts can now be read almost perfectly by computers, using software for Handwritten Text Recognition (HTR) and Optical Character Recognition (OCR). This transforms archives, books, and other texts into machine-readable data that is full-text searchable and can be analyzed using, for instance, text mining or Named Entity Recognition.
In this demo and workshop, the presenter will first demonstrate how to use OCR software on printed collections and Transkribus (HTR software) on handwritten material – such as the Special Collections of the Utrecht University Library. Next, there will be a hands-on HTR/OCR session working with example texts, or material from your own research, such as photos of archival material. No prior knowledge of HTR or OCR is required.
Tip: the Centre for Digital Humanities has purchased a subscription to Transkribus that gives all UU-staff a big discount to this service.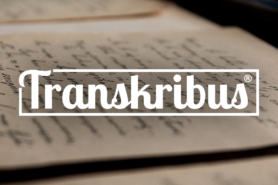 ---
Admission is free, but the number of participants is limited, so please register as soon as possible (first come, first served). If you are unable to attend, please cancel your registration by sending an email to CDH@uu.nl, so another participant can take your place.
Please note: the Centre for Digital Humanities aims to promote digital literacy amongst staff-members. When taking this course, the CDH will automatically settle a DCU compensation of 8 hours with your department, which equals 0,36 DCUs (this is double the actual time investment).