Events
CDH Workshop: Introduction to NVivo (December 11)
Join us for an entry-level workshop where Julia Straatman, a researcher at Data School, will introduce you to the qualitative data analysis program NVivo. This workshop is designed to familiarize you with the basic functionalities of NVivo, including importing, coding, organizing, and searching your data.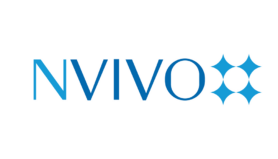 NVivo is a software package specifically designed to assist researchers in organizing, analyzing, and gaining insights from unstructured or qualitative data. Whether you are working with interviews, open-ended survey responses, journal articles, social media, or web content, NVivo can help you effectively manage and analyze your data.
The workshop is set up in a 'follow-along' format, where the instructor will demonstrate the various features and options using an example case on a big screen. Participants will have the opportunity to follow along on their own laptops. If time permits, participants will also have the option to work on their own research using NVivo. By the end of the workshop, you will have a solid understanding of the basic functionalities of NVivo, enabling you to import, code, organize, and search your data efficiently.
If you are unable to attend this session, please note that the same workshop is also scheduled for October 3, 2023, providing an alternative opportunity to participate.
Level
This workshop is designed for beginners, catering specifically to individuals with little to no experience with NVivo.
Preparation
Please bring your own laptop to the workshop. The presenter will be using the most recent version of the software, NVivo 20. Prior to the training day, it is expected that you have downloaded and installed this version from the university's website. If you encounter any difficulties during the installation process, feel free to reach out to the instructor at j.straatman@uu.nl for assistance.
DCU compensation
If you are a teacher at the Faculty of Humanities, the CDH will automatically settle a DCU compensation of 3 hours with your department after completion, which equals 0,14 DCUs.
---
Limited seats are available for this workshop, with a maximum capacity of 12 participants. To secure your spot, we encourage you to register as soon as possible. Registrations will be processed on a first-come, first-served basis. In the event that you are unable to attend the workshop, we kindly request that you cancel your registration by sending an email to CDH@uu.nl. This will allow us to offer the vacant spot to another interested participant.